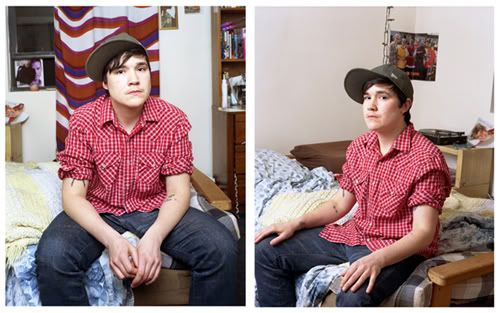 © Tribble & Mancenido
AMOS is a portrait narrative of our friend Amy, now Amos. It is a celebration and documentation of physical change and an exploration of human sexuality. This ongoing project continues today and is taken within his bedroom apartments in Brooklyn.
We are beginning to explore the use of diptychs within our work, especially with this series. We are a married collaborative team that shoots in tandem, using both medium and large formats. What used to be a singular final image, we are now realizing the importance of separate images taken together and showing them side by side. As a man and woman, two separate individuals, the exchange of emotion between ourselves and our sitters vary between us. This is a beginning of one pairing...