Husband and wife team Virginie Pougnaud and Christophe Clark met and began working together in 1998. Their work revolves around personal isolation, portraying quiet moments of life by creating miniature constructed worlds in their Paris studio. Pougnaud creates miniature painted theatric sets which Clark then photographs and combines with photographs of real figures. "Our pictures evoke solitude, which inhabits any human being confronted with life. It looks like a frozen instant of isolation, no matter how many people appear in the picture. Atmospheres are essential. We take the models around make-believe miniature worlds. Each time a person is performing a slice of life." Bridging the gap between painting and photography, these digital assemblages create surreal images that are 'worlds unto themselves'. The images below are from their series Intimité, translated
Intimacy
.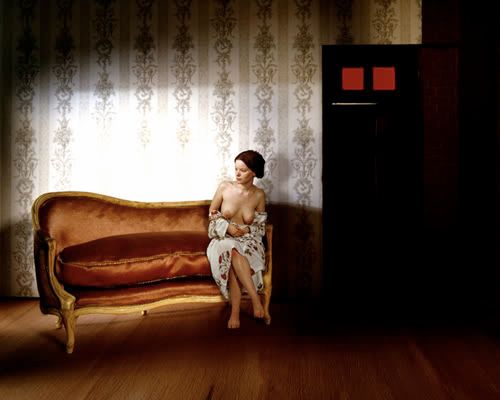 Storyville, 2003
Collioure, 2003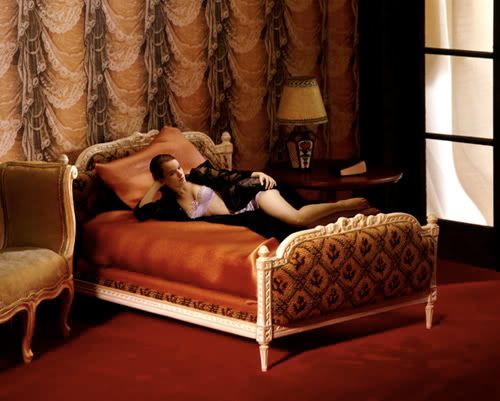 Hollywood, 2003
Versailles (diptych), 2003
all images © Clark et Pougnaud
Intimacy
It may seem paradoxical to try to capture intimacy in a photograph. It might seem an impossible feat to "reveal" modesty, yet that is what we attempted to do. Each model unveiled her feminity, her intimacy according to her own criterion of modesty.